Welcome to the DEVS Wiki!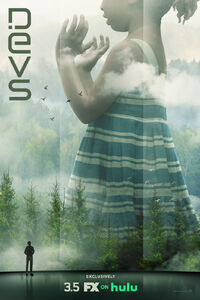 In Devs, an FX limited series, a young software engineer, Lily Chan, investigates the secret development division of her employer, a cutting-edge tech company based in Silicon Valley, which she believes is behind the murder of her boyfriend. She quickly realizes that all roads lead to Forest, Amaya's enigmatic CEO, and Devs, the company's secret development division. In Lily's quest to discover the truth, she uncovers a technology-based conspiracy that could change the world.
The series premiered on Hulu on March 5, 2020, with two episodes of the first season being released simultaneously.

Characters
Episodes
Featured Videos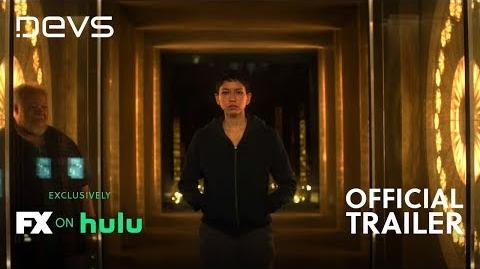 About Us
DEVS Wiki is an encyclopedic database, created and maintained by fans, with the goal of getting to know more about Devs and its characters. With your help, we can kick-start a comprehensive and informative resource about the show.
Come have a chat with us about the show in our Discussions, or even sign up for an account and help to expand our ever-growing database of content!
Polls
Discussions
Twitter